CCA Hardchrome's In-House Chrome Plating Success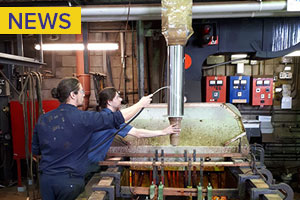 CCA Hardchrome are pleased to highlight a number of recent successes for the company. We are thankful to all our customers who have continued supporting our mission to deliver chrome plating service excellence.
One recent highlight in particular is the commission of an additional 7000lt Chromic acid bath. This addition is just one of several upgrades to our Kings Park facility that will continue to be implemented over the next few months. These upgrades will allow CCA Hardchrome to increase both the capacity and efficiency of our facility, giving us the capability to offer our customers a wider scope of services and quicker turnaround times.
CCA Hardchrome are incredibly proud of our dedicated team. It is with their continue efforts that we have been able to expand our in-house capabilities across a wide range of services and sectors including hard chrome plating, surface engineering, cylindrical grinding, linishing and general machining.
Our capabilities include the specialisation of resurfacing hydraulic piston rods up to 4 metres in length and 600mm in diameter. We also have the capacity to provide customised hard chrome plating solutions, tailored to suit specific customer requirements.
CCA Hardchrome's fully furbished plating plant is state of the art, able to maintain optimal bath chemistry, temperature and current density to produce uniform, dense hard-chrome deposits with maximum efficiency. We are proud to service both large and small scale customers with consistent and high quality chrome plating solutions.
Should you have any hard chrome enquiries, please do not hesitate to contact us at info@ccahardchrome.com.au