Surface finishing facilities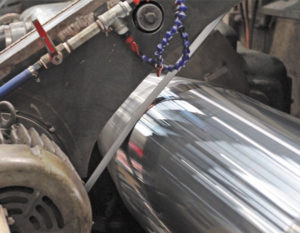 CCA's modern facility includes 2 high precision linishing stations which are used to provide a perfect surface to every chrome plated component.
Our technicians have a great deal of experience working with many industries that require a high degree of accuracy. Utilising our linishing machines with their skill and expertise, cylindrical parts with belts of differing abrasiveness are sanded down to create the correct level of surface thickness and surface roughness prescribed by the client. In this way, we ensure that that finished component will have the right tolerances, friction and lubrication properties of the application.
Maximum job size for our linishing stations are 42∅∅mmL x 43∅mmOD
Whatever your engineering requirements, we can deliver a surface finish that meets your specifications.
For quality chrome plating and customised hard chrome solutions tailored to your specific needs, contact us now at 02 9838 5895 or info@ccahardchrome.com.au.