Rod straightening capabilities for hydraulic cylinder repair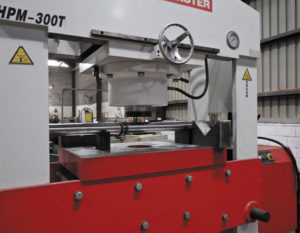 As specialists in hard chrome plating for hydraulic repairs, CCA also operates a rod straightening press with up to 300Tn pressing force, utilised in the repair of hydraulic cylinder rods.
Rod straightening in cylinder repair minimises the amount of material that must be removed to restore rod concentricity. Which, in turn, reduces the amount of hard chrome build up required to restore the rod to its original dimensions.
Thus, this equipment gives CCA the ability to perform this part of the process quickly and easily. Thereby speeding up the process of hard chrome plating and ensuring a more rapid cylinder repair.
For quality chrome plating and customised hard chrome solutions tailored to your specific needs, contact us now at 02 9838 5895 or info@ccahardchrome.com.au.