CCA Hardchrome's New Sulphamate Nickel Plating Tank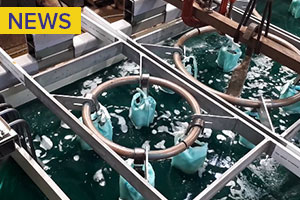 CCA Hardchrome's latest investment is the addition of a sulphamate nickel plating tank at our Kings Park premises.
Striving to continuously widen the range of service capabilities we provide to our customers, CCA Hardchrome recently undertook the project to design and build a sulphamate nickel plating tank in February 2019.
This sulphamate nickel plating tank allows us to complete sulphamate nickel plating together with hard chrome plating to provide durable, wear resistant and corrosion resistant surfaces. These surfaces are able to withstand damp and saline environments such as underground coal mines. Being a highly efficient plating process, nickel-chrome plating is an economical option where heavy build-up is required.
CCA Hardchrome are pleased to announce that with the addition of this new tank, our nickel plating line is now in full production.