New Cylindrical Grinding Machine Expands Capabilities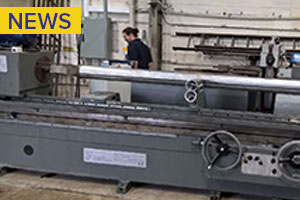 Our staff at CCA Hardchrome have been anticipating the arrival of a Churchill cylindrical grinding machine – the latest acquisition and addition to our chrome plating facility. This investment allows CCA Hardchrome to expand our capabilities, increase throughput and provide faster turnaround times for our customers.
This machine is able to grind rods up to 4 metres in length and 600mm in diameter and was acquired from the England-based Churchill Machine Tool Co., an acclaimed manufacturer of professional machine tools. With our desire to source a refurbished grinder, Churchill assisted in the sourcing of the suitable donor machine.
With the machine restored to as-new conditions following refurbishment, the electronics in the machine were upgraded to the latest technology. This project was completed within our desired time frame and budget, and CCA Hardchrome are incredibly satisfied with the result.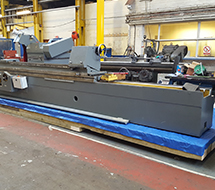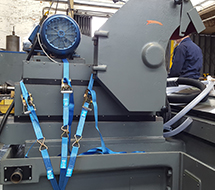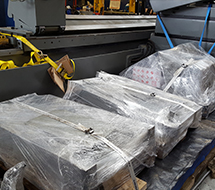 Pictured: Work in Progress at Churchill Machine Co.
Known for reliability, Churchill Machine Co. lead the industry when it comes to the quality of their cylindrical grinding machines. As such, the four month refurbishment and shipping lead-time was well worth the wait.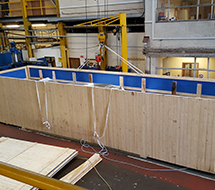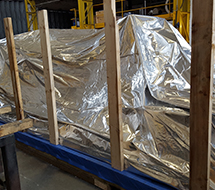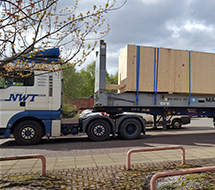 Pictured: Grinder departing Manchester
Making every effort and care while working to very fine tolerances, our thorough installation preparations included the construction of a 600mm thick reinforced concrete footing.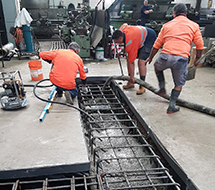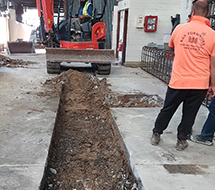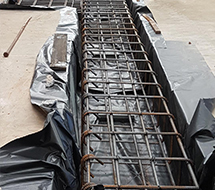 Pictured: Footing construction
We employed Johnson's Transport, experts in machine moving, to handle the lift-off, unboxing and positioning of the machine.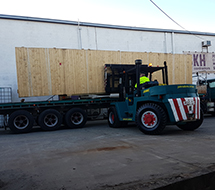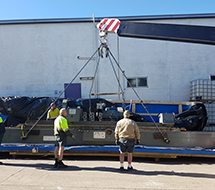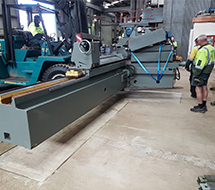 Pictured: Arrival in Kings Park
Joel, the representative from Churchill Machine Co., flew out especially to complete the final stage of machine installation once it was safely in position. Working immediately, the machine was put into production and has performed to our satisfaction.
We'd like to thank Joel, Jonathon, Marcus, Ernie and the rest of the team at Churchill Machine Tool Co. for their support throughout this process.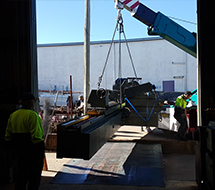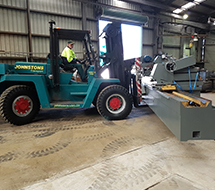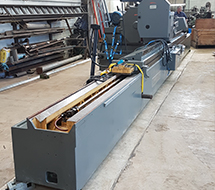 Pictured: Unboxing and positioning in Workshop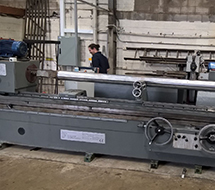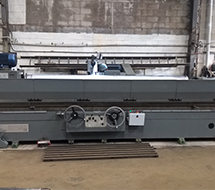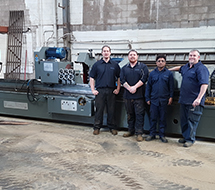 Pictured: Machine in final position
Please contact us with any chrome plating enquiries. As our capabilities in hard chroming continue to expand and develop, CCA Hardchrome remain committed to delivering quality excellence to all of our customers in their hard chrome needs.